Actionable Briefings for IT and Digital Leaders
How do you stay current on every conceivable management subject? Domains, the DNS, over 1,300 new TLDs, the very new .Brand TLD registry…there's a lot going on out there. Get yourself current with our white papers and briefings. The subject matter is topical, researched and empirically tested to ensure that you, as a digital leader can improve your career performance with actionable best practices.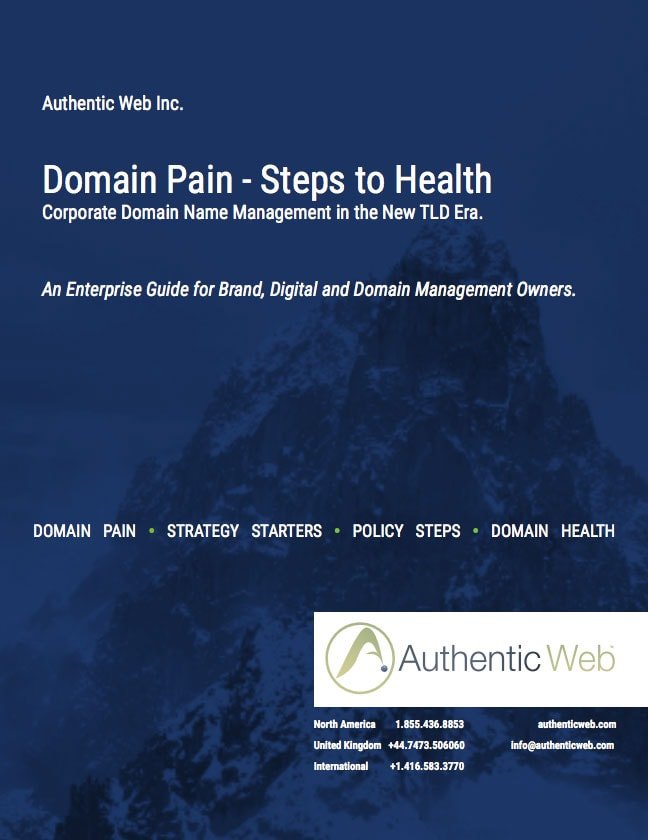 Corporate Domain Management: Domain Pain – Steps to Health
An enterprise guide for brand, digital and domain managers. Enterprises have more risk in hidden domain exposure than they know. Understand your organizational domain pain symptoms? Domain strategy, policies and procedures all need to be updated. Steps to build your domain health as a competitive advantage.
Download the paper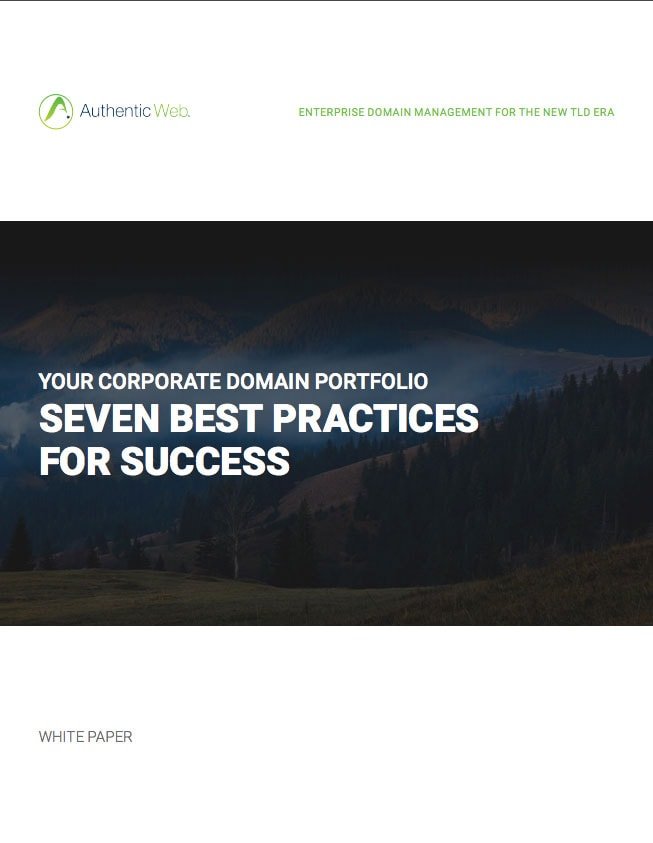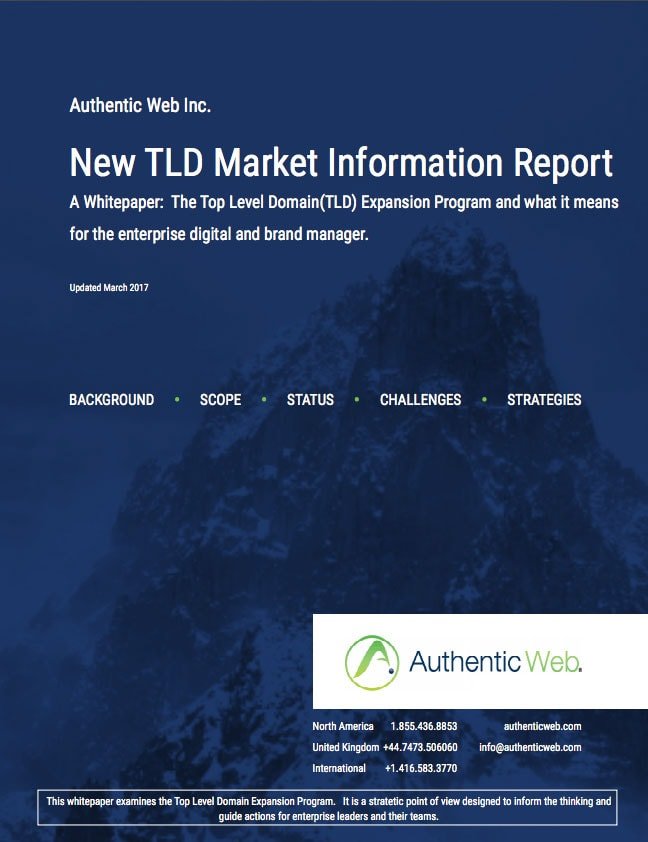 Market Information Report: New TLD Expansion Program
The top level domain space is exploding. Complexity for enterprise managers is growing by orders of magnitude. What is the TLD expansion program? What does it mean for brands? What is a Brand Registry? What are the new capabilities? What strategies should your brand consider to outcompete in the new TLD era.
Download the paper