Enterprise DNS Zones are a Mess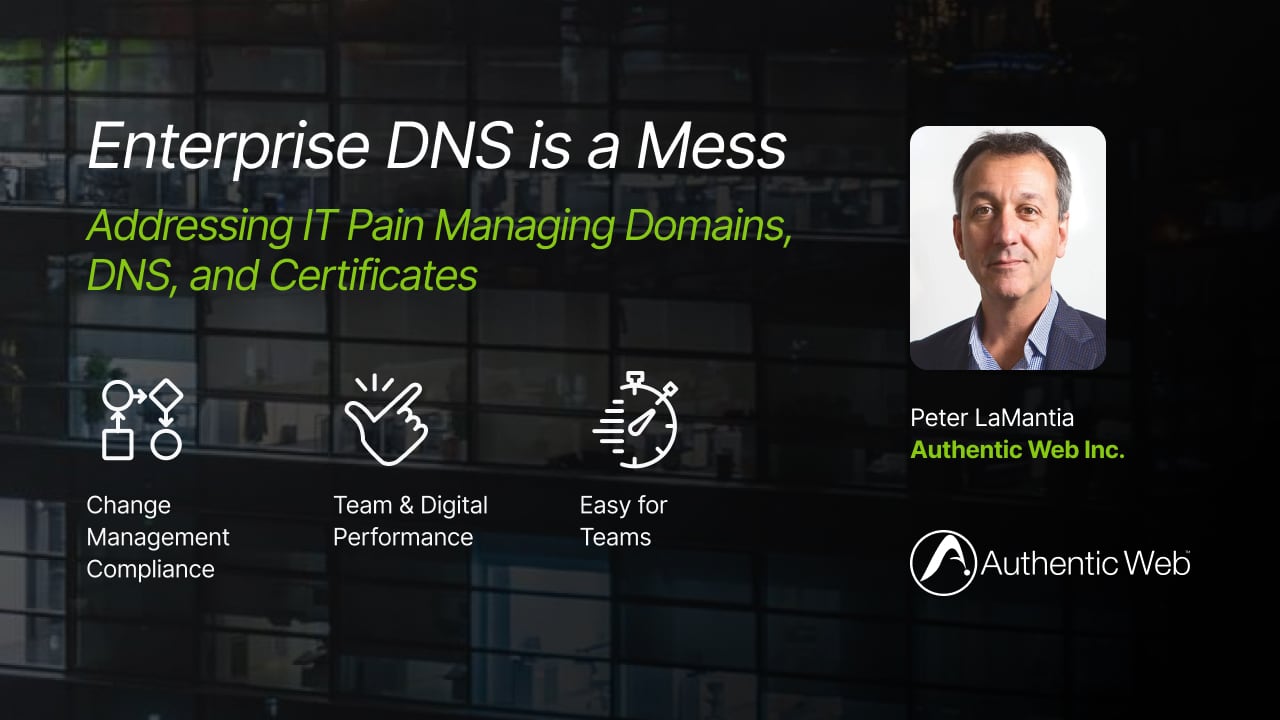 October 26, 2021 at 2:00 pm EST / 45 mins.
Register today
---
About this talk
Are you an IT, Network Manager or Director struggling to get a handle on domains, DNS, and certificates? You are not alone.
In the last webinar, we reviewed enterprise DNS audit results. In this webinar, we will share how your IT peers struggle with domains, DNS, and certificate management – just like you. It's a pain.
Peter LaMantia, CEO of Authentic Web will discuss the state of the DNS mess in the enterprise, why DNS hygiene matters, how legacy practices, siloed systems, and operations make managing domains, DNS, and certificates a tough job that no one wants to own. That's a problem.
The DNS underpins the efficient and secure operation of the enterprise digital footprint, from websites and mail to all digital service delivery systems. As cloudification extends the network beyond the perimeter, the external DNS is more critical than ever. It used to be a website, now it is the entire digital business. The implications of poor DNS hygiene, practices and legacy systems expose the business to increasing cyber risk and poor digital performance. Internally, it is productivity killer. There is a better way.
Join us to learn the status, why it matters, how it got this way, implications, and a systems-based solution to make it EASY for IT teams to Get and Keep Control.
Agenda
DNS Zones are a Mess
Why DNS Hygiene Matters? Implications of Poor DNS Hygiene
How it Got this Way
What are the Risk and Operating Implications?
How to Make it Easy for IT: Control | Visibility | Automation
---
Register today