Over the past two weeks, seven active brand TLDs were added to the Brand TLD News showcase. We will continue to add brands as more brands begin to set up and use their brand TLDs. Of these, five are using their brand name spaces to create entirely new digital experiences, and two are using their brand TLDs as redirects to existing web properties.
---


Philips is a technology company based in Amsterdam, Netherlands. They are using their .PHILIPS brand TLD as a redirect tool at present. Comparing Philips' brand TLD URLs vs. their legacy URLs, it is evident that a brand TLD destination is shorter and more memorable.
airfryer.philips: This domain redirects to http://www.philips.de/c-m-ho/kochen/airfryer-topic.html. A page about Philips' kitchen products.
sonicare.philips: This domain redirects to http://www.usa.philips.com/c-m-pe/electric-toothbrushes. A page about Philips' toothbrushes.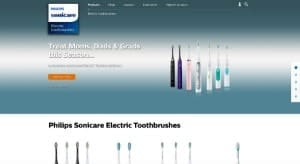 research.philips: This domain redirects to http://www.philips.com/a-w/research/home.html. A page about Philips' Research division.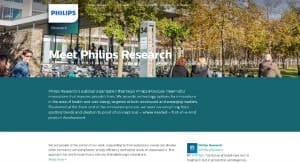 ---
JCB is a Japanese credit card company based in Tokyo, Japan.
ph.jcb: This domain is being used as a regional flagship website for JCB's operations in the Philippines.\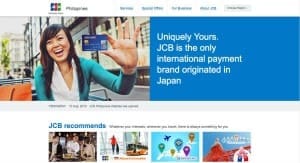 ---
EverBank is a banking institution based in Jacksonville, Florida. EverBank provides banking, mortgage, and investment services through traditional local branches and online through its direct banking division.
about.everbank: This brand TLD domain is being used for a new website, acting as a digital brochure about EverBank and their services.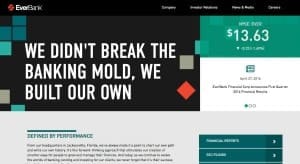 ---

Omega is a watch brand part of the Swatch family.
terra.omega: Omega has a social responsibility partnership with the Good Planet Foundation to promote environmental sustainability.
---
Yandex is the largest search engine in Russia. Yandex is using its brand TLD as a redirection tool. It would be interesting to see A/B test results comparing response rates for their brand TLD URL vs. their original URLs.
shad.yandex: This is a redirect domain to yandexdataschool.ru. This is most likely another test and learn initiative employing a shorter and more memorable brand TLD URL.
---
As 2016 unfolds and brands are required to use or lose the brand TLDs, we can expect to see more active brands setting up specific campaigns in a test and learn mode, and other more comprehensive uses to underpin new business model strategies. At Authentic Web we continue to monitor market activities. Stay tuned for future showcase additions.
---
See all active brand TLDs at BRANDTLD.NEWS.
---