Brand TLDs & Digital Strategies
Brand Leaders Take Note! New TLD Round Proposed for September 2018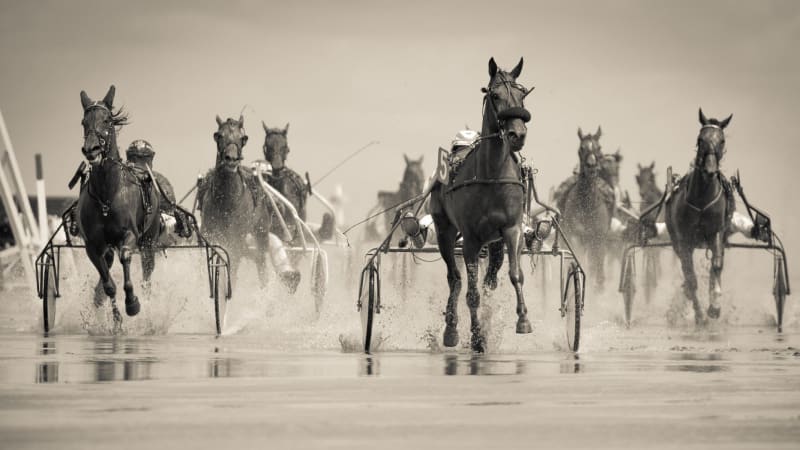 In 2012 over 550 enterprise brands got the jump on their competitors by applying for – and winning their own proprietary top-level domain (TLD). These brands which include IBM, Nike, Barclays, Ford, Canon, Pfizer, and many others have earned a global first-mover advantage to develop innovative, engaging, and secure use cases using their own authoritative brand TLD, such as CAREERS.FORD or GLOBAL.CANON. Needless to say, brands that did not participate in the 1st round have been frozen out of the process since 2012.
Now, with over five years of first-mover advantage behind us, things are about to change radically. The long awaited 2nd round of applications has finally been proposed with a date! Last week the Registries Stakeholder Group (RySG) submitted a formal letter to ICANN's board of directors proposing a next round date of September 2018. This is a significant development.
The RySG notably delivered much in the way of useful substance to their proposal. They added methodology, process, and concrete recommendations to resolve a number of contentious policy issues that have partially contributed to the five-year hiatus since the 1st round applications. Suddenly, the next round is approaching fast.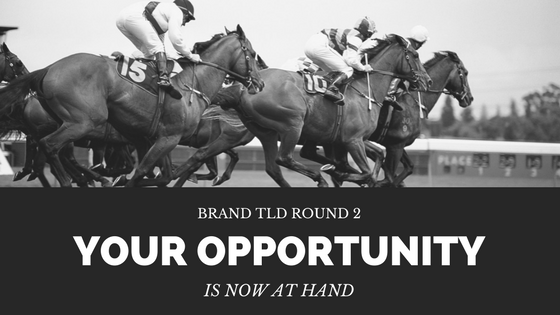 What This Means For Brands Who Already Own Their Brand TLD
Surprisingly, of the 550 brand TLDs, barely 25% have actually developed and launched live use cases due to a lack of business leadership. Whether your company falls into the category of innovator or fence-sitter, the window to capitalize on your first-mover advantage is rapidly closing. You still have an opportunity to get the jump on your competitors, provided you act quickly. A focused plan to design, execute, and deploy the digital transformation initiatives required to set your brand apart from your competitors is imperative.
What This Means For Brands Who Did NOT Apply In 2012
Your opportunity is now at hand. The timing is immediate to start building your business case to apply in the next round. You have a short window of opportunity to engage your brand stakeholder teams to develop a plan. It is still very possible to come out of the gate quickly and leapfrog those of your competitors who applied for their own brand TLD in 2012 but have yet to act on an innovation agenda.
---
If your past decision making regarding the top-level domain expansion program was characterized as "wait and see," we have news for you. It is happening! Brands can either be left in the dust with laggards or they can step up to their respective brand missions as innovators and digital leaders.
Recent years of procedural delays are about to be swept away as the next round date firms up, bolstered by the energy and commitment from the major community constituencies pushing hard to set a date for the next round. The new TLD program will change brand digital identity forever.
Lastly, make no mistake; you want to own your brand TLD. CEOs and their senior brand teams are increasingly seeing brand TLDs, not as a clever, cosmetic alternative to your "dot-com." Correctly implemented, it is a strategic imperative to anchor your brand in a new world of secure digital engagement. Brand TLDs are more cost effective and scalable than the old, outdated paradigm of managing hundreds or thousands of less relevant top-level domains. The brand TLD improves security, trust, and authority for audiences. Well-executed use case implementation can create opportunities to drive trusted brand-centric experiences, establish new business models to define your digital strategy for the next ten years, and more.
Thanks for checking in – Peter